The cake is everyone's favorites dessert nowadays. People love to eat and bake a cake at home. Lava cake is a famous cake as melted chocolate comes out of the cake. This is an eggless cake and easy to make.
Lava cake is also called as the molten chocolate cake is a famous dessert mostly served with vanilla ice cream taste of cold vanilla ice cream, and hot lava is a perfect dessert combination.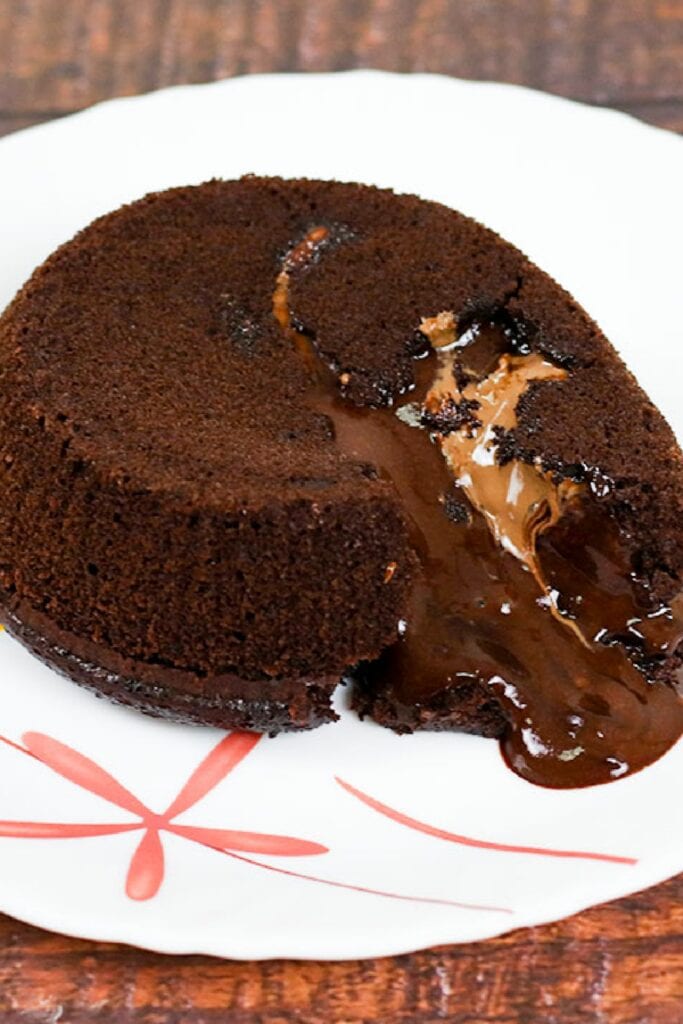 I love to eat chocolate cake and chocolate lava is my favorite. I make chocolate cake always. For perfect lava cake its important good quality o chocolate. I prefer to use Dairymilk chocolate or use chocolate chips as they melt easily.
Perfect cooking also important for a nice cake, if you are using a steamer steam cake for only 5 minutes, and if you are baking cake in the oven bake it for 5-7 minutes not more than that.
Whenever I bake chocolate lava cake my son is always very excited, he loves to see chocolate coming out from the cake. I always add at least two to three cubes of chocolates, so that nice lava comes out of the chocolates.
For making lava cake you can use an aluminum foil bowl or use a steel bowl or silicon bowl.
Always remember to apply butter to the cake tin, as we are going to flip lava cake it's important that the bowl is nicely greased with butter.
For more easy baking recipes you can visit our YouTube channel VAAM COOKING
You can also check out other Baking recipes in this blog:
Date cake, Rajbhog ice cream, Kaju Katli, Ice cream recipes, apple halwa, Bombay halwa, vanilla cupcake, sago laddu, Paneer tikka pizza, sweets recipes, red velvet cake , Instant kesar peda, red velvet cake, Eggless doughnuts recipe.
We will be happy and looking forward to seeing your feedback, please comment and let us know if you like our detailed recipe of eggless homemade lava cake.
Step by step photo guide for Lava chocolate cake recipe
In a bowl take oil
Add ice cold water in oil and mix well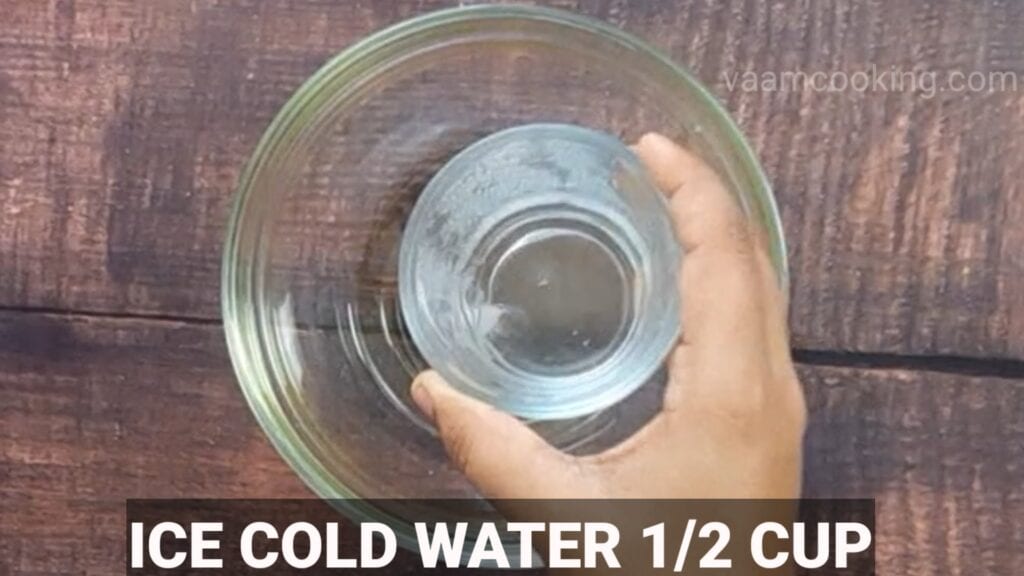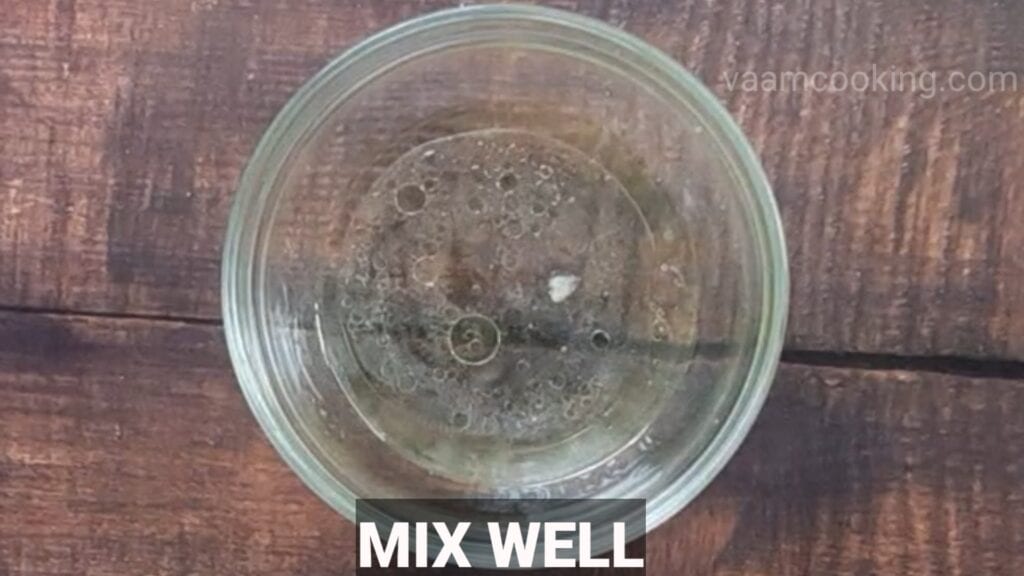 Now add lemon juice and vanilla essence and mix well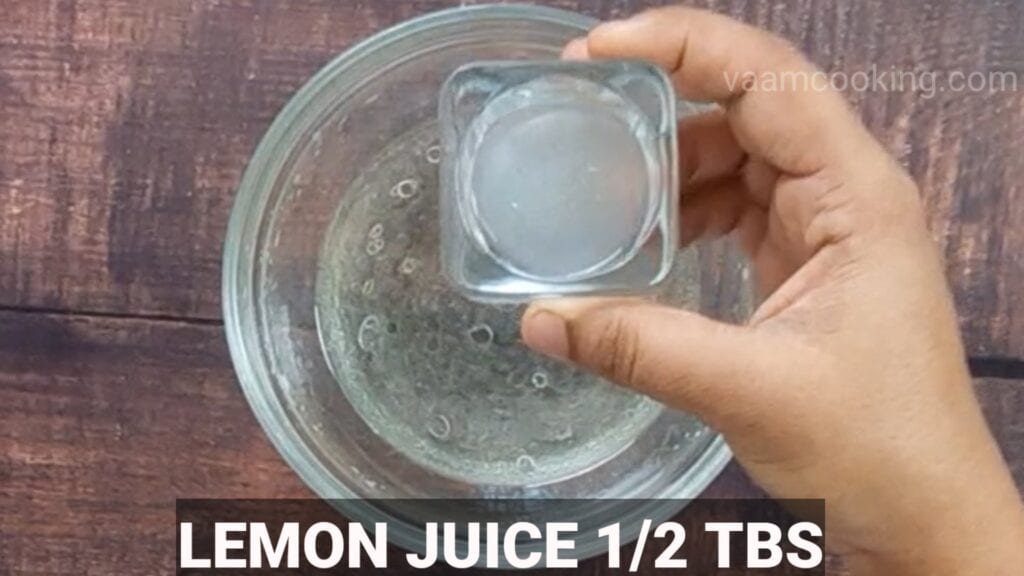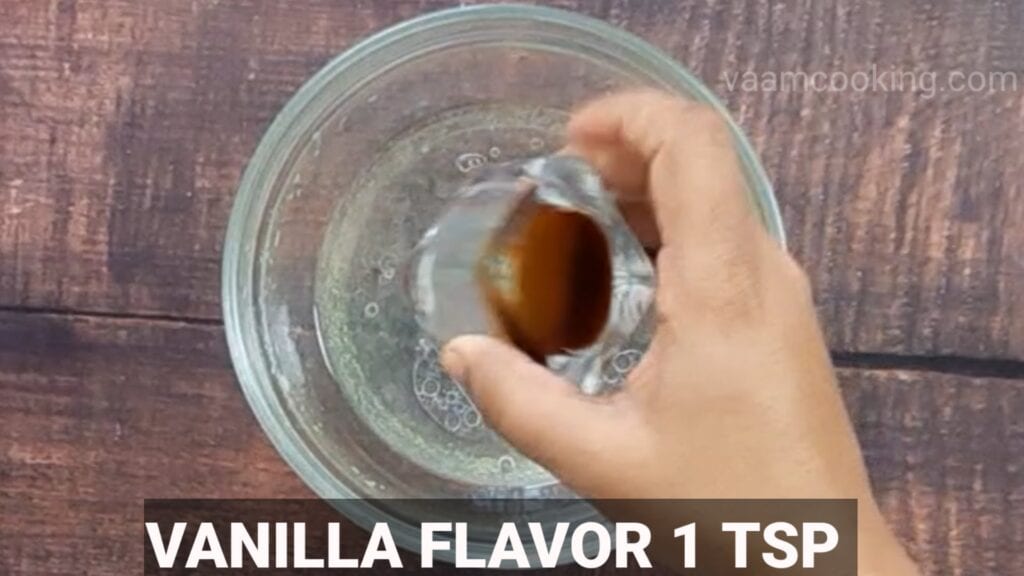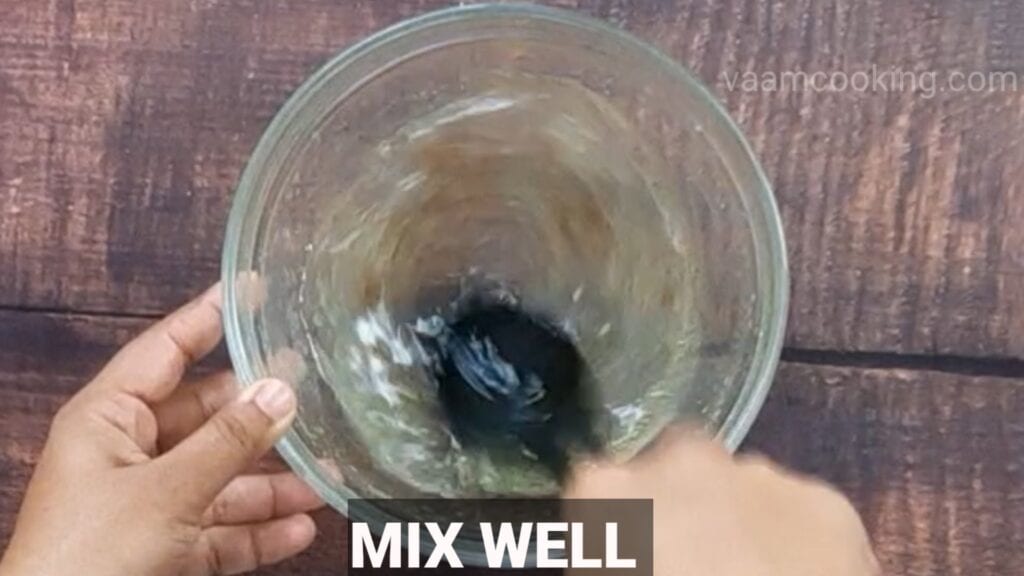 Add powder sugar and mix well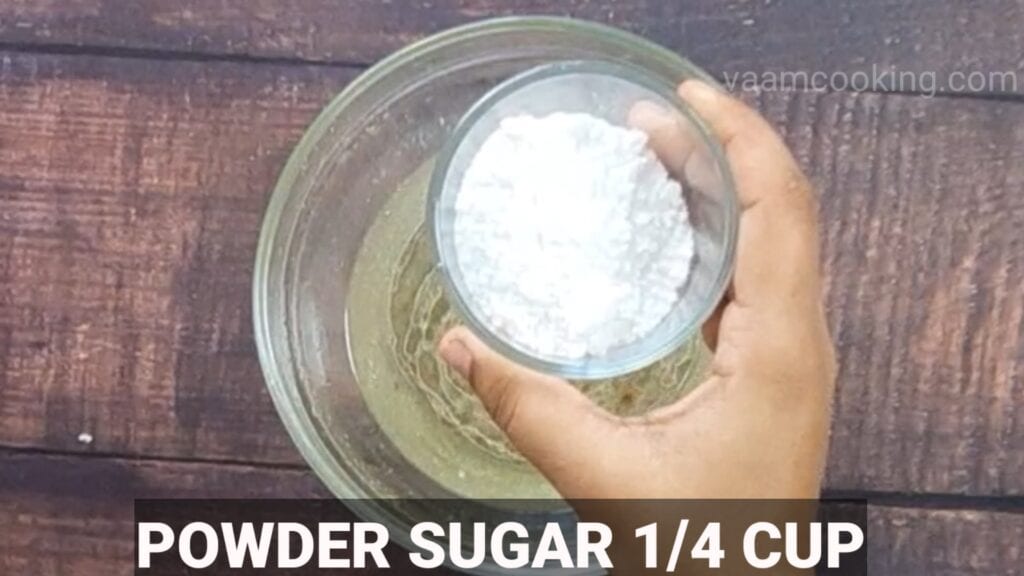 Keep strainer on bowl and sieve plain flour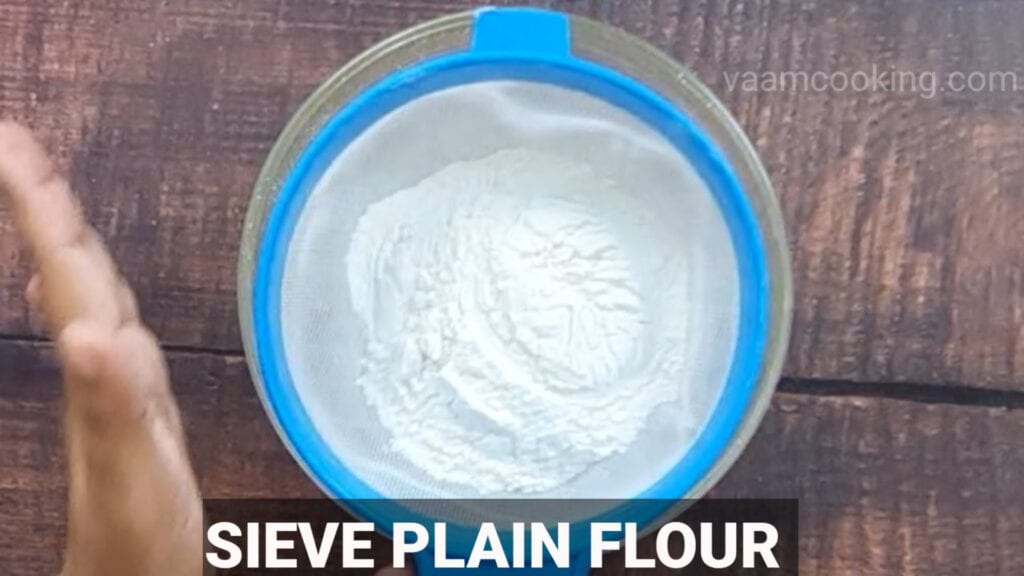 Next sieve cocoa powder and baking powder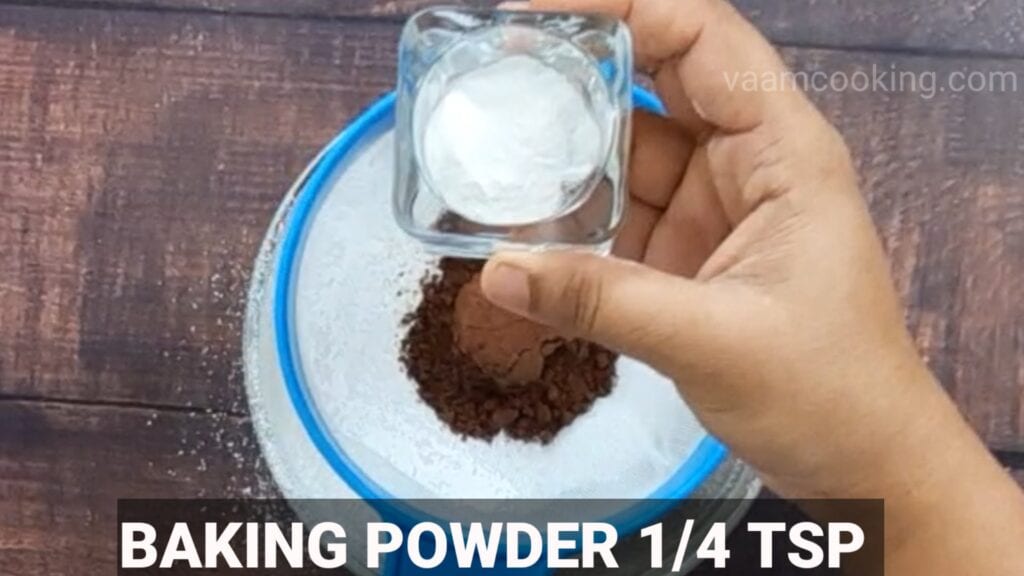 Add salt and mix well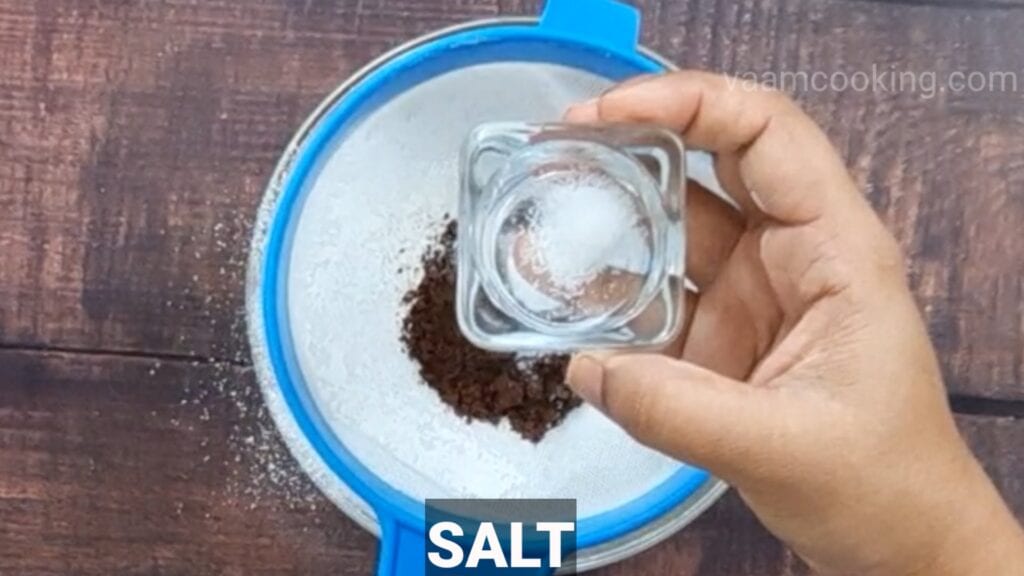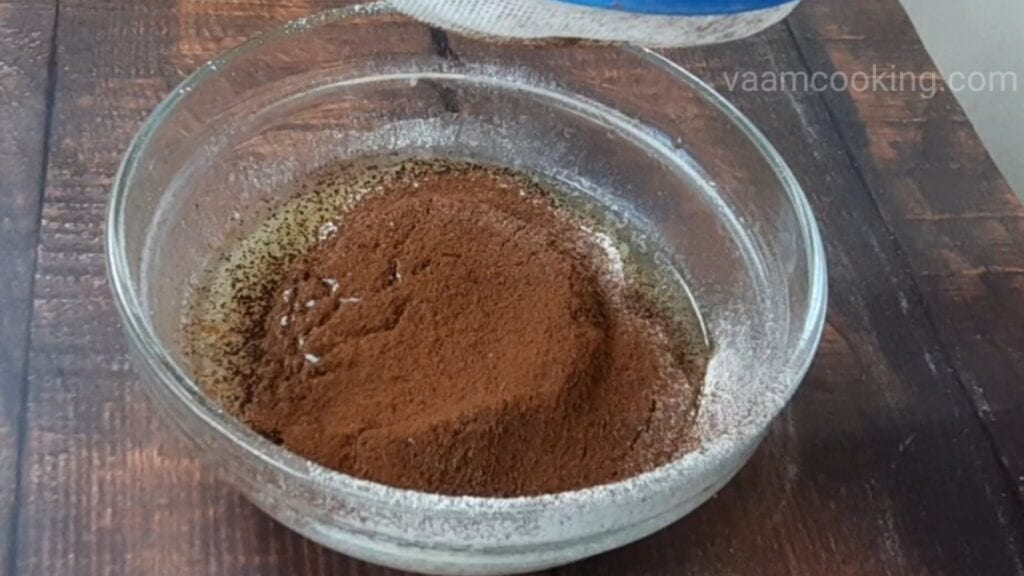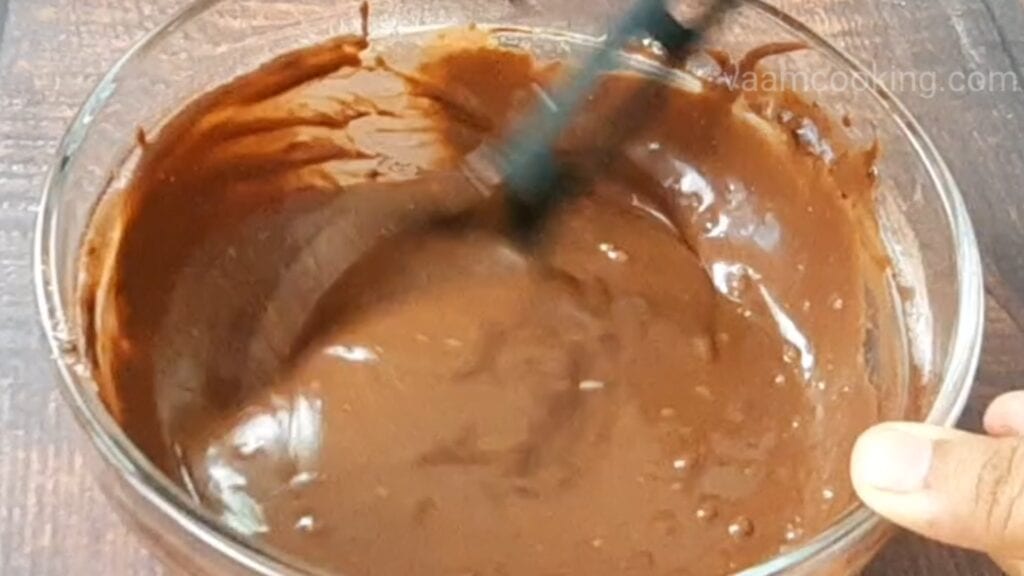 Chocolate lava cake batter is ready.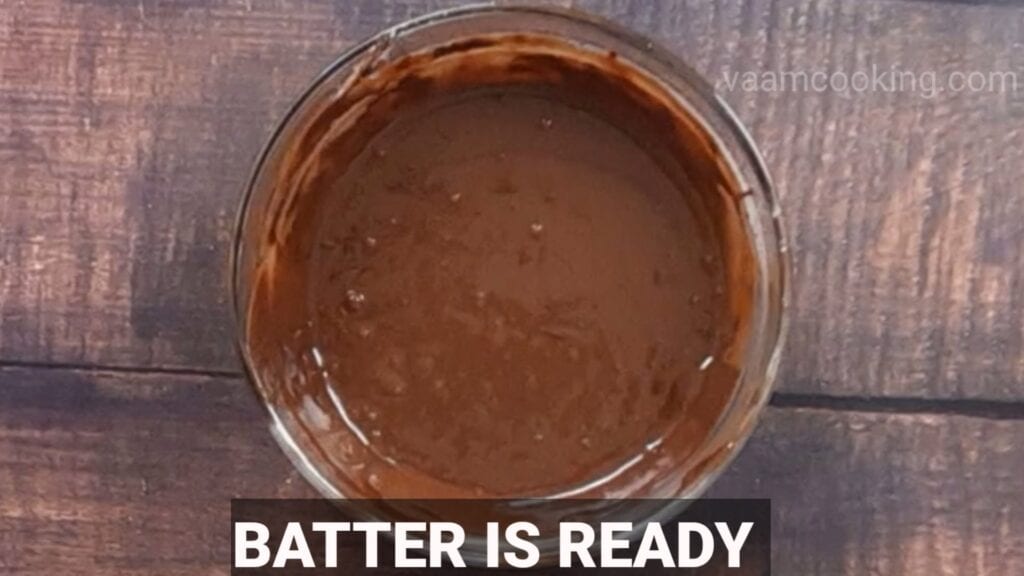 Apply butter to cake tin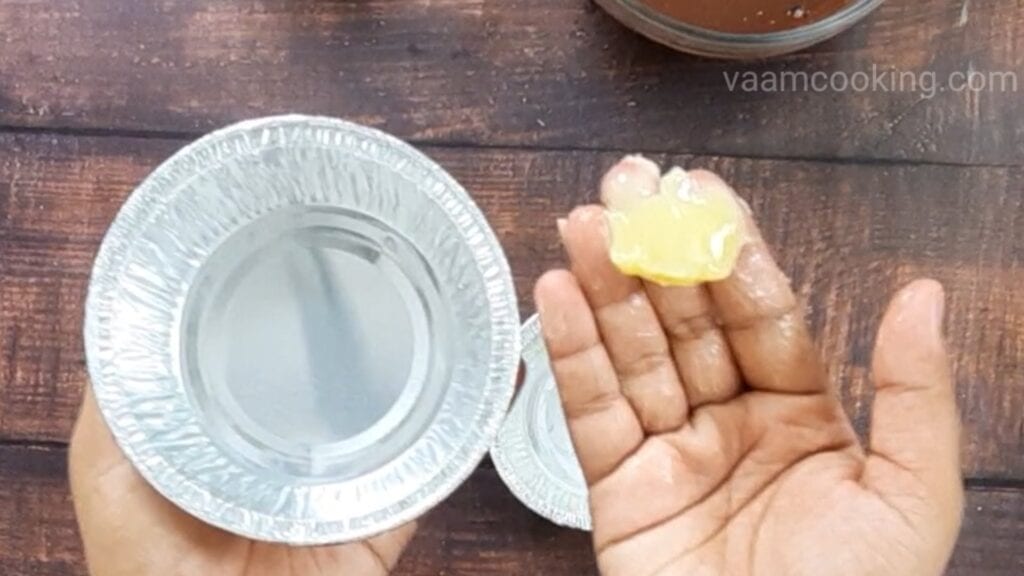 Pour two tablespoon of cake batter in tin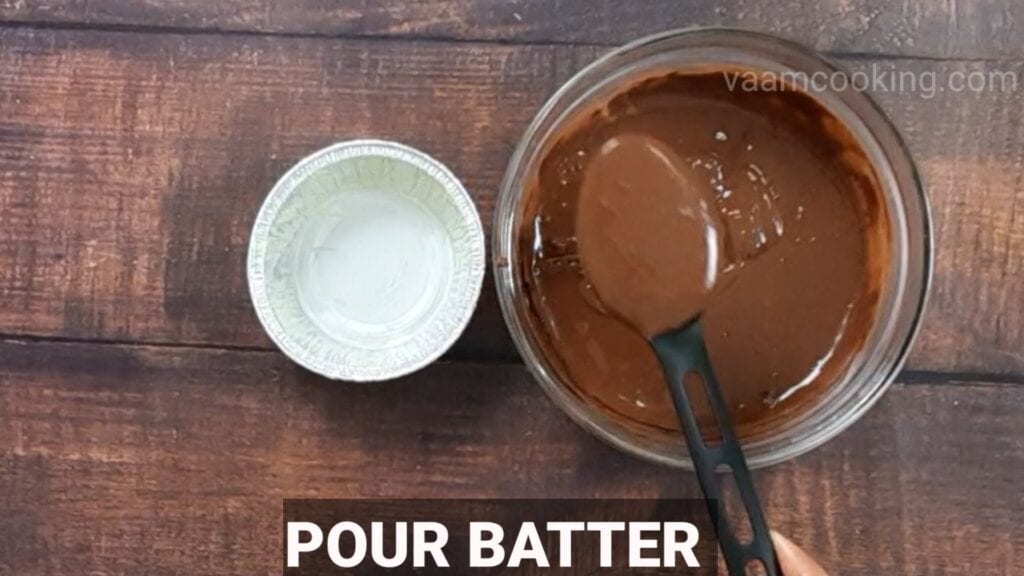 Keep two to three cubes of chocolate in cake tin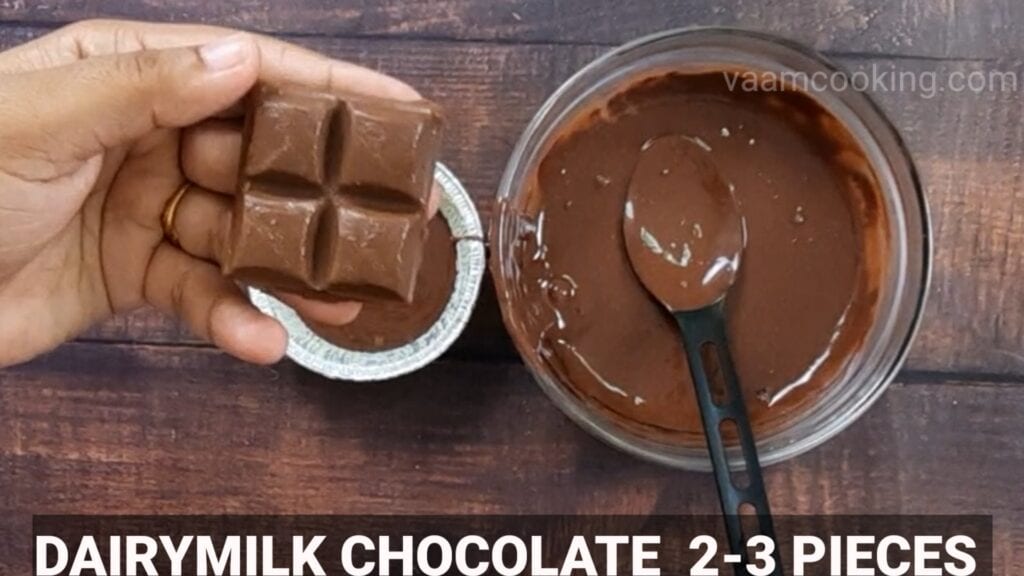 Again , pour batter in tin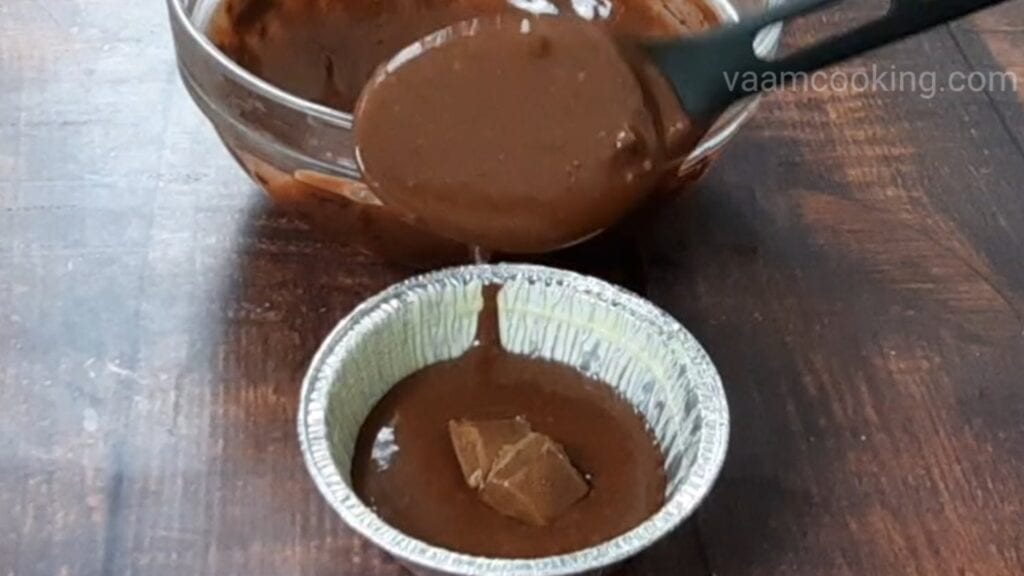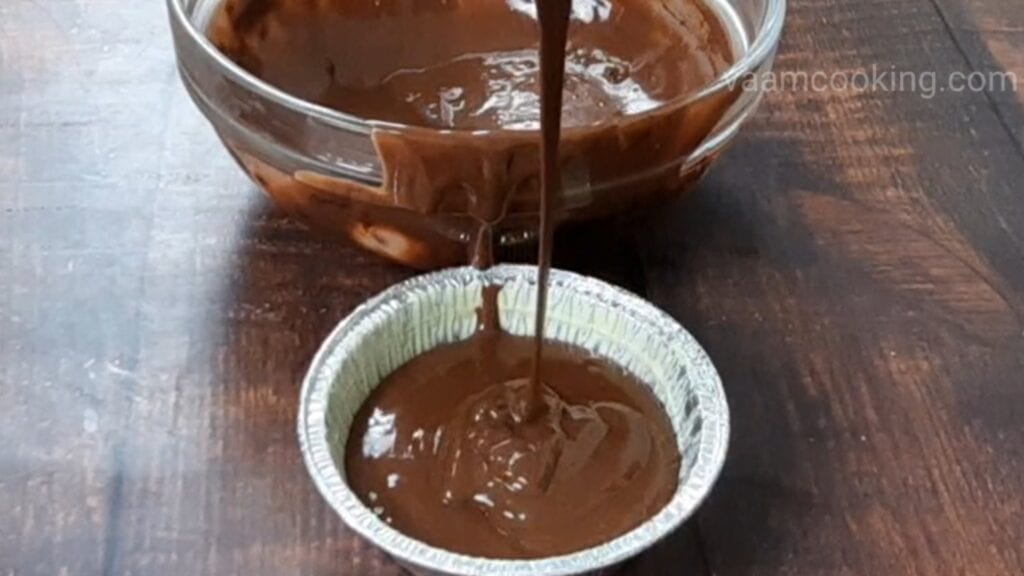 Cook lava cake in steamer or in oven.
1 Steamer method –
On medium heat add water in a pan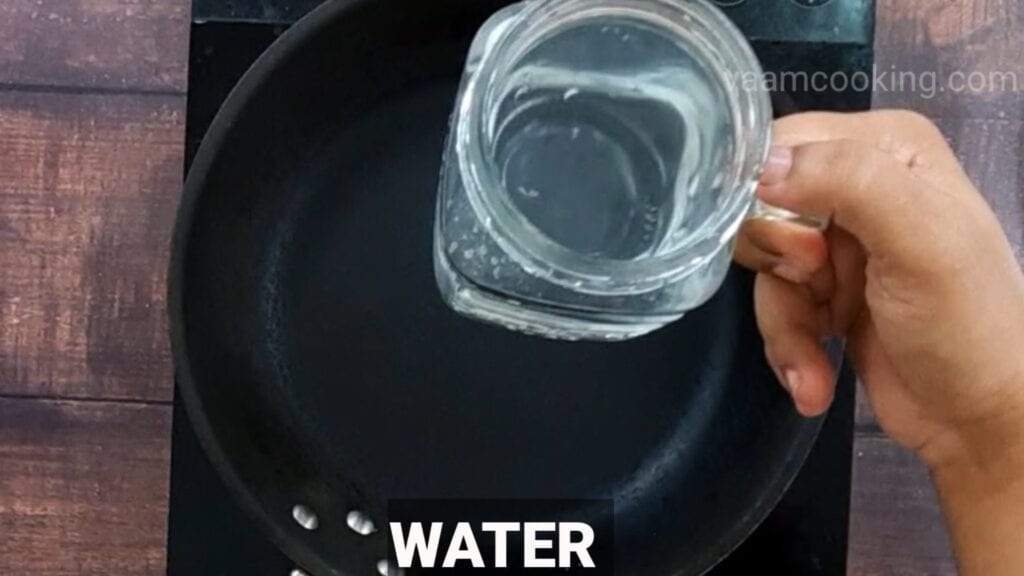 Keep stand in pan on stand keep plate.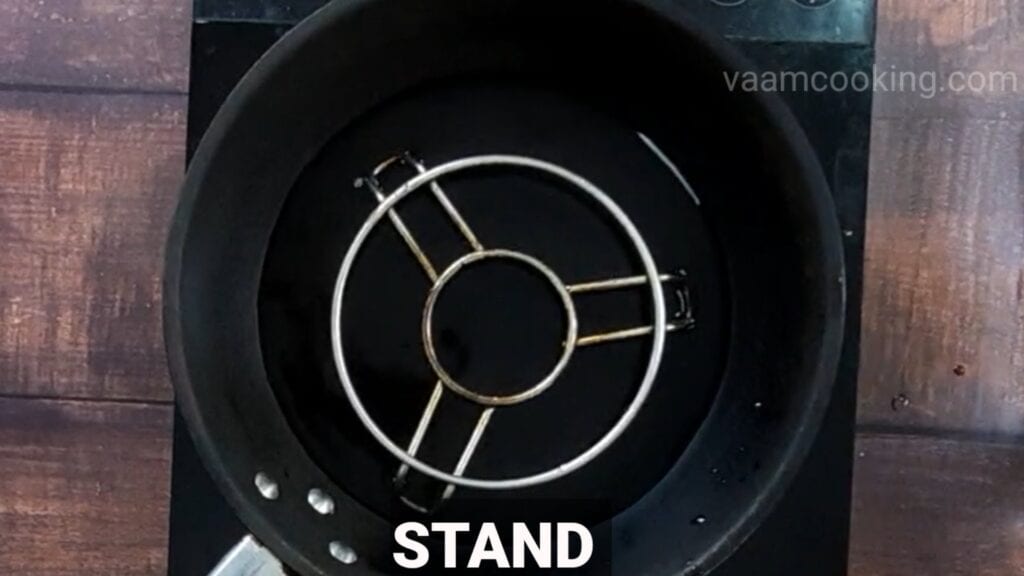 Keep cake tin in the pan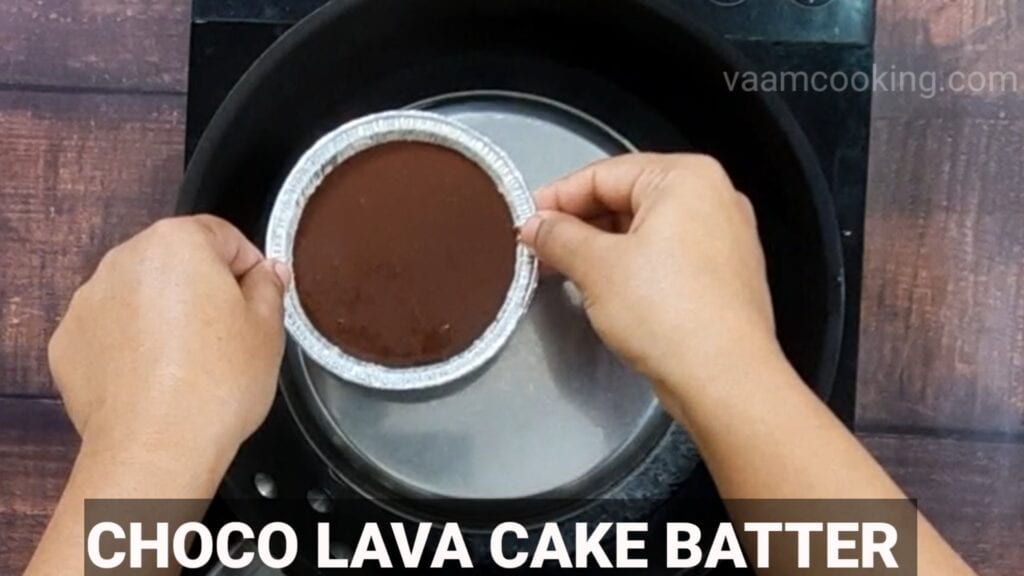 Steam for five minutes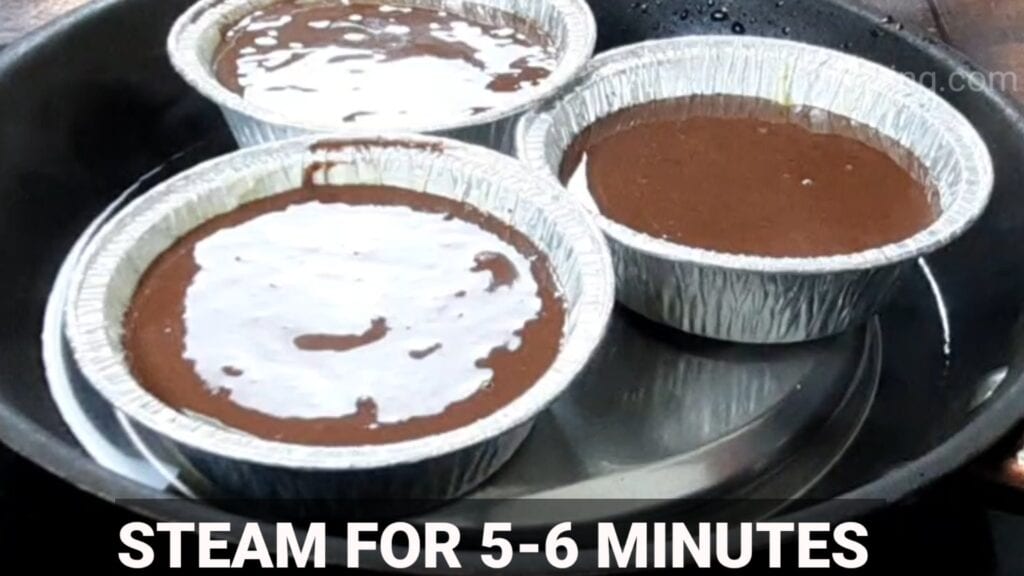 Lava cake is ready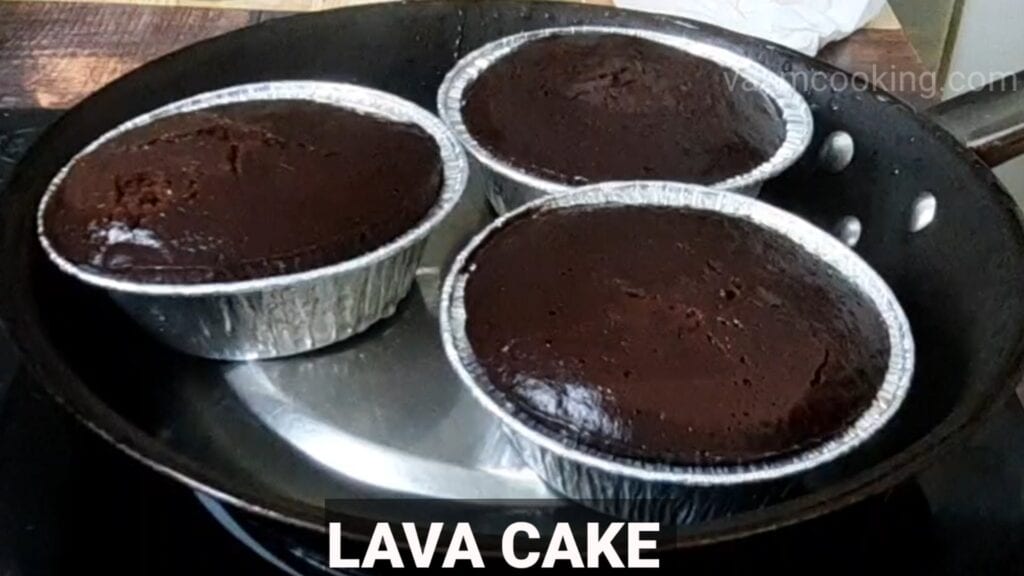 2 Oven Method – Over method
Preheat oven for 250 degree for 10 minutes
Bake lava cake in oven for 5 to 6 minutes at 250 degrees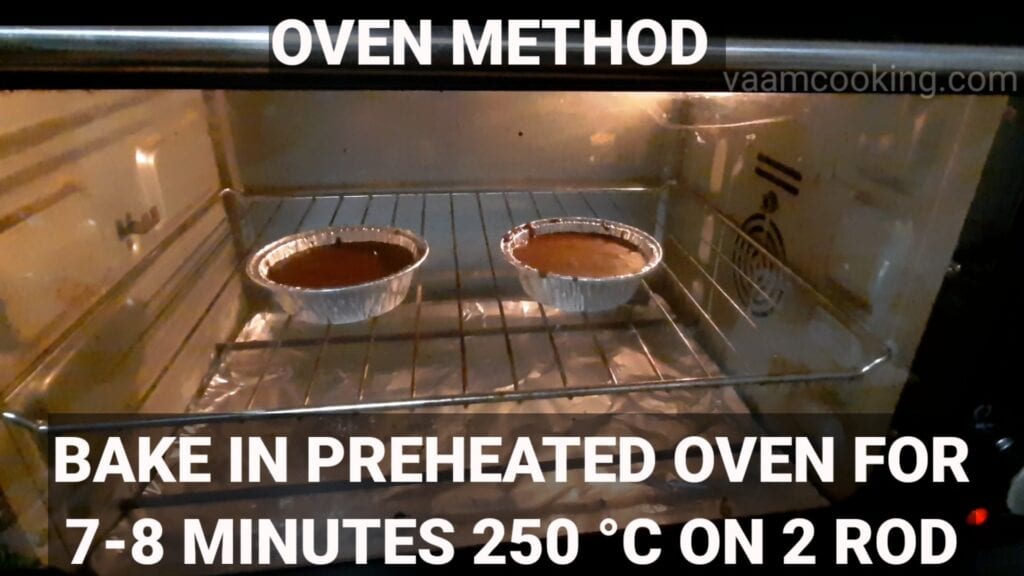 Lava cake is ready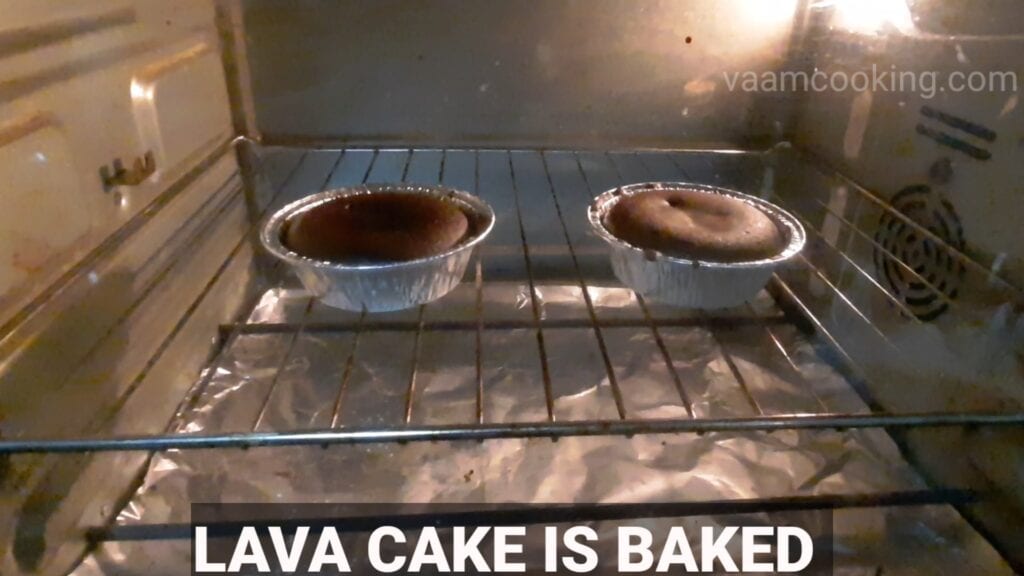 Lava cake is ready
In a plate flip lava cake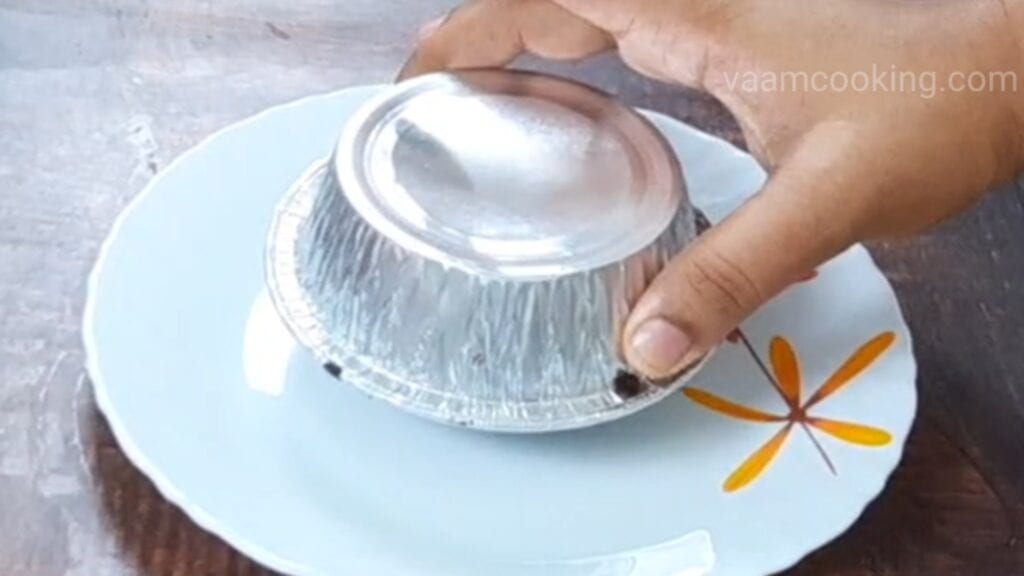 Lava is flowing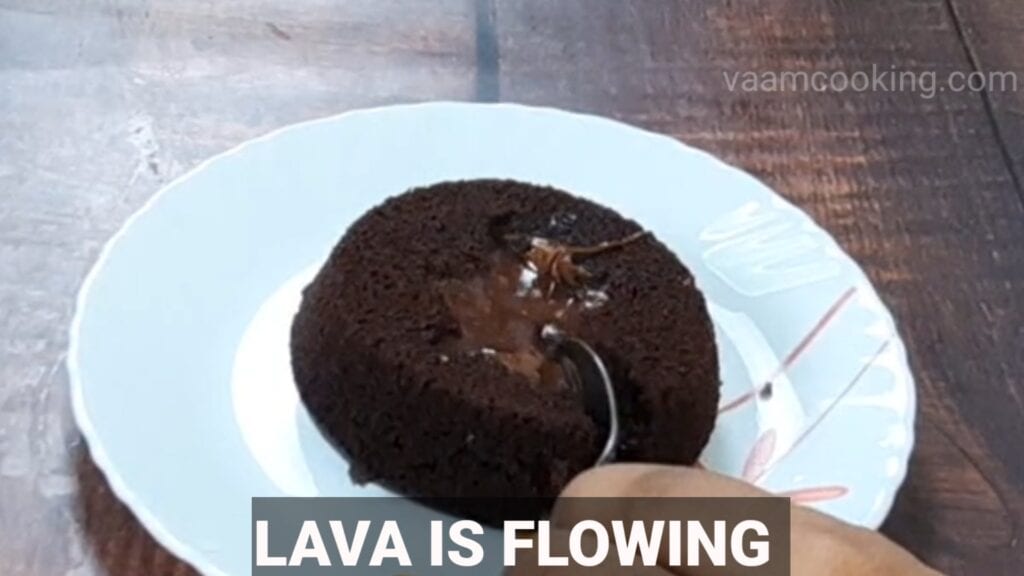 Chocolate lava cake is ready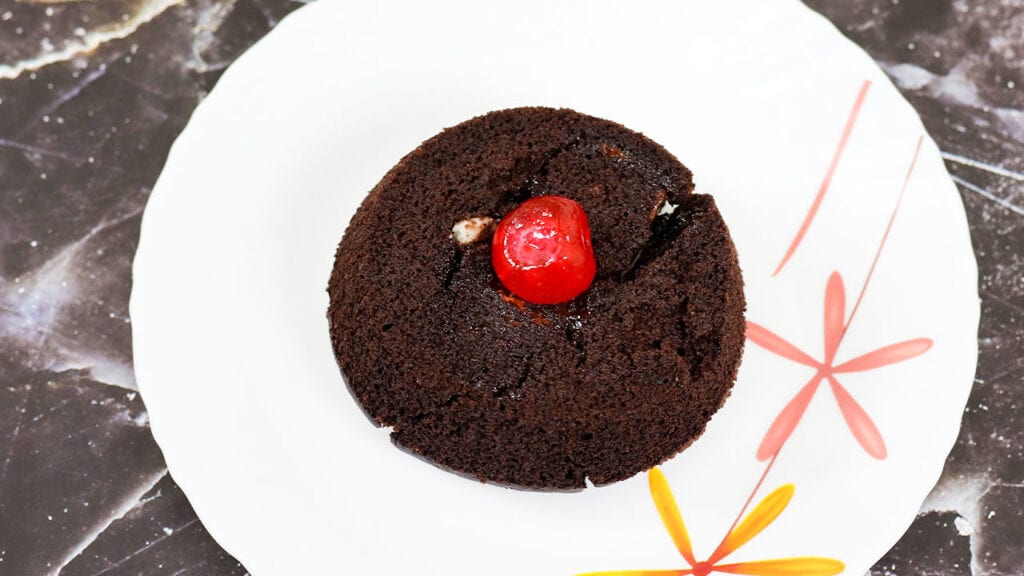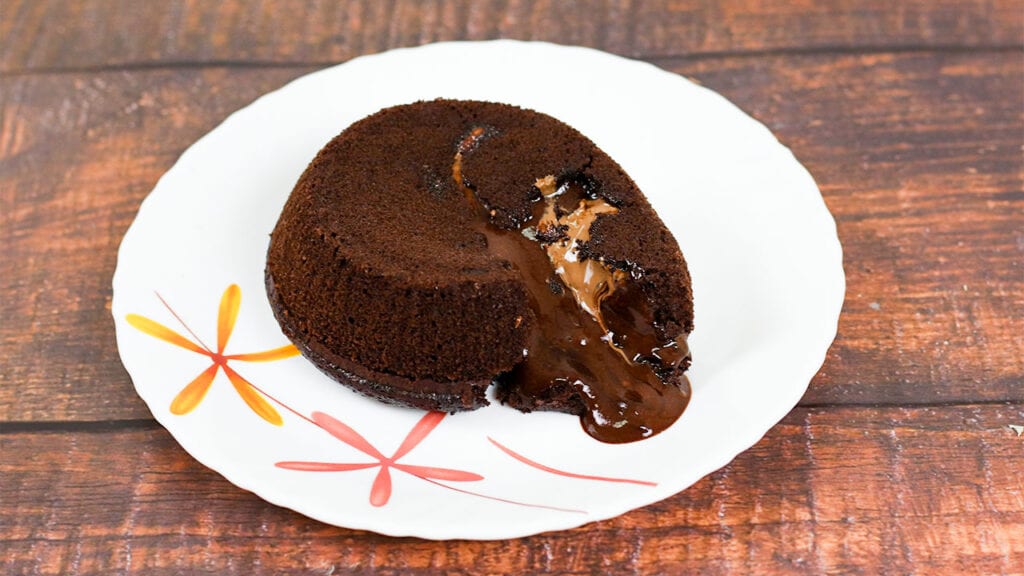 Recipe card for Chocolate lava cake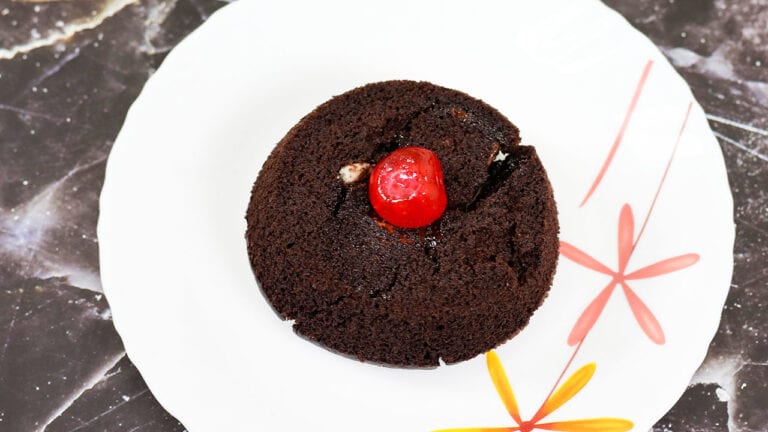 Chocolate lava cake is an eggless cake made at home. This cake is made with both the oven and the steam method.
Equipment
1 Bowl

1 spoon

1 oven

1 Pan

1 3 inch cake tin

1 Plate
Ingredients
MAKES 3 CHOCOLATE LAVA CAKE
3

Oil

1/4

cup

Powder sugar

1/2

cup

Ice cold water

1/2

tbs

Lemon juice

1

tsp

Vanilla flavor

1/2

cup

Plain flour

3

tbs

Cocoa Powder

1/4

tsp

Baking powder

1/2

tsp

Baking soda

Salt

a pinch

9

Dairymilk chocolate
Instructions
In a bowl take oil

Next, add water in oil mix well

Next, add lemon juice

Add vanilla flavor.

Add powder sugar mix well.

In a same bowl sieve plain flour

Next, sieve cocoa powder and baking powder.

Mix all dry ingredients with wet ingredients.

Add baking soda mix well.

Apply butter to cake tin

Pour two tablespoon batter in the tin

Next keep two to three cubes of dairy milk chocolate.

Again, pour the batter in the tin.

Now cook choco lava cake.

In a pan on medium heat add a half cup of water.

Keep a stand in pan on that keep one plate

Keep cake tin on the plate.

Steam for 5-6 minutes.

Preheat oven at 250 degrees for 10 minutes.

Bake choco lava cake in the oven at 200 degrees for 6 to 7 minutes.

Once choco lava cake is baked.

Flip tin in a plate '

Cut cake chocolates come out.

Chocolate lava ake is ready.
Video
Notes
1 Use dark chocolate, or dairy milk chocolate or chocolate chips for lava cake 2 Do not overcook lava cake 
Nutrition
Calories:
526
kcal
Carbohydrates:
80
g
Protein:
7
g
Fat:
31
g
Saturated Fat:
17
g
Polyunsaturated Fat:
1
g
Monounsaturated Fat:
10
g
Trans Fat:
0.003
g
Sodium:
235
mg
Potassium:
345
mg
Fiber:
7
g
Sugar:
44
g
Vitamin A:
1
IU
Vitamin C:
1
mg
Calcium:
51
mg
Iron:
3
mg
Tried this recipe? We are happy to see it, Share your photo at Instagram , facebook and Twitter
Mention @vaamcooking or tag #vaamcooking!